Australian Capital Territory
Your CaterSafe representatives for the Australian Captial Territory are Sue and Peter who will assist you with your enquiry.
Please phone 0409 331 761 or use the form below. We look forward to providing your pathway to safe food.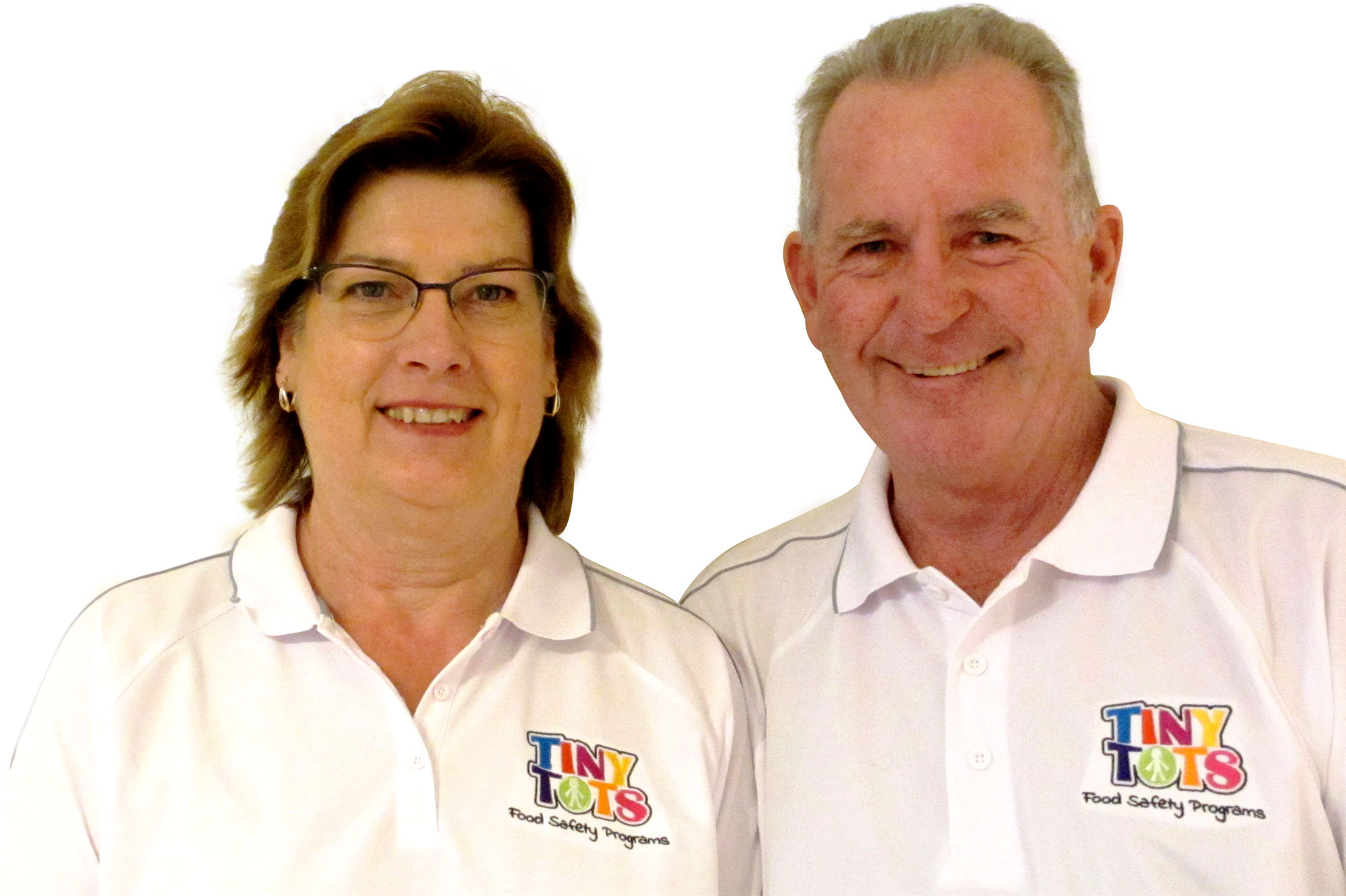 Sue Smith
Sue's association with the food industry began 45 years ago when she joined the Royal Australian Navy as a cook. After 10 years of service and obtaining the rank of Petty Officer Cook, she left the navy and went on to have two children with husband Peter.
During the following years, she gained valuable experience cooking for the elderly in Retirement villages, working in a school college canteen and providing nutritious meals in a long day care center.
With four young grandchildren, Sue is fully aware of the importance of food safety when it comes to food allergies, food intolerances and general health.
Qualifications:
Advanced Cook Course. EDP No. 919920-RAN
Advanced Certificate in Kitchen Management-RAN
SITXFSA002 Participate in Safe Food Handling Practices
SITXFSA001 Use Hygienic Practices for Food Safety
SITSS00051 Food Safety Supervision
Peter Smith
Peter's career in the Royal Australian Navy was the beginning of his dedication to the catering industry. His attention to the finer details and persistence for excellence resulted in him earring the rank of Warrant Officer Cook.
After 20 years of service, Peter retired and became a consultant for a catering equipment supply company. His experience of 25 years includes the design and construction of domestic and commercial kitchens, to HACCP advice for the Food Service Industry.
Peter and Sue have four grandchildren, two who have either a food allergy or intolerance. Food safety is always our priority because the welfare of small children especially is their responsibility.
Qualifications:
Basic Cooks Course – EDP No. 19720. RAN
Certificate Advanced Cooks Course – EDP No. 19920. RAN
Dietary and Nutrition Course – EDP No.43640. RAN
Certificate III Commercial Cookery
Certified Food Service Professional
SITSSOOO51 Food Safety Supervisor
Contact Peter & Sue